WHOLE WHEAT NOODLES WITH GARLIC, EGG AND BLACK TRUFFLE PEARLS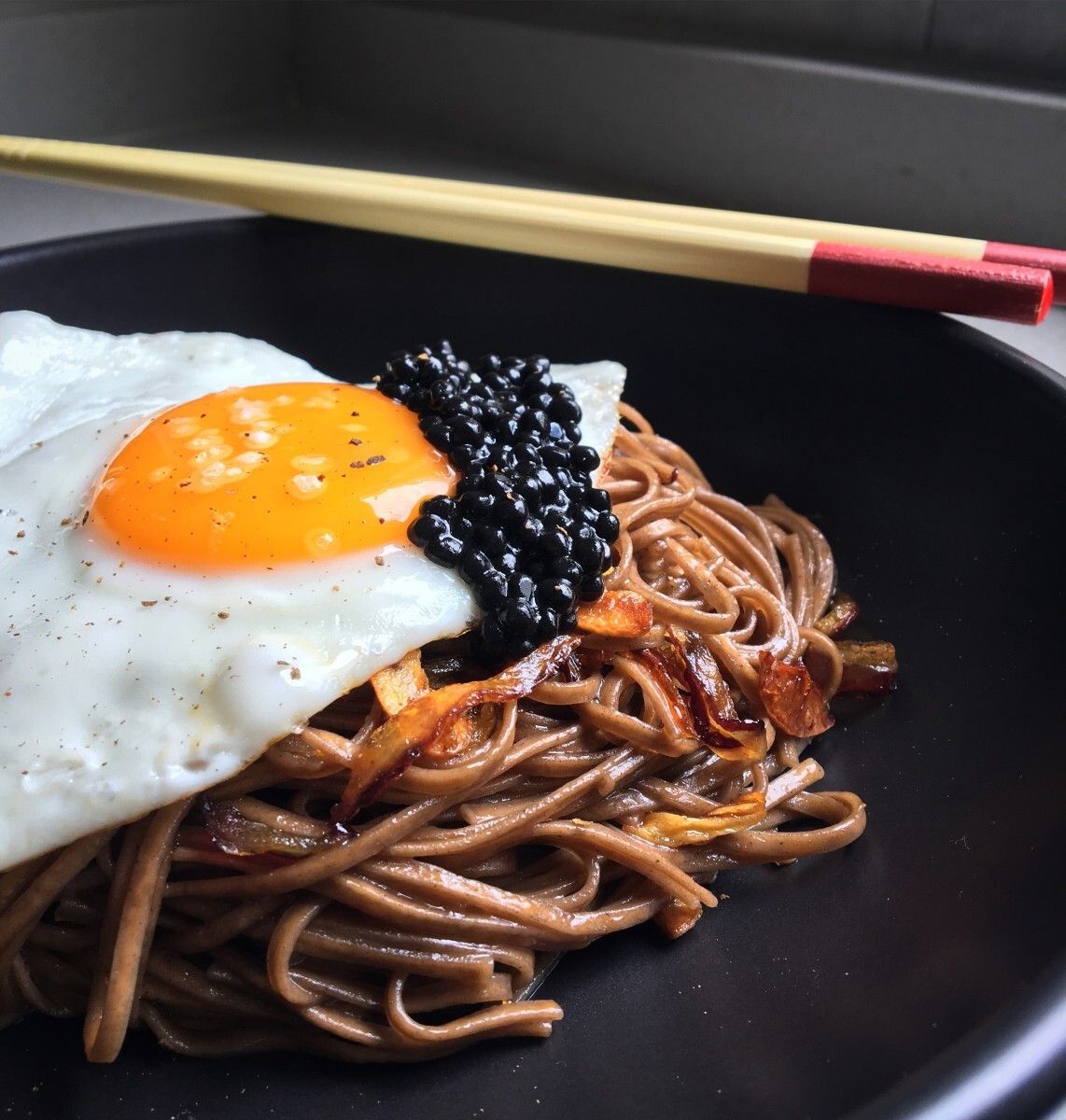 Recipe by @postureocomida https://www.instagram.com/postureocomida/?hl=es
Ingredients (For 2 people)
- One packet of noddles
- ½ red onion

- 2 garliv cloves

- 1 teaspoon of bittersweet paprika

- 2 eggs

Method
Thinly slice the onion and the garlic. Fry at low heat until translucent, add the paprika and reserve. Cook the noodles for 3 minutes and sauté with the onion. Serve in the dish. Crack the eggs into a pan, cook to taste and serve over the noodles, adding some Espora Gourmet's Black Truffle Pearls.
Laminar la cebolla y el ajo. Sofreir sin mucha temperatura para que dore sin llegar a quemar, añadir el pimentón y reservar. Cocer los noodles 3 minutos y saltearlos con el sofrito. Emplatar. Hacer los huevos a la plancha y acabar con unas Perlas de Trufa Negra de espora gourmet.

Break with the chopsticks and ready to eat!