White beans, octopus, strawberries and black truffle balsamic cream salad.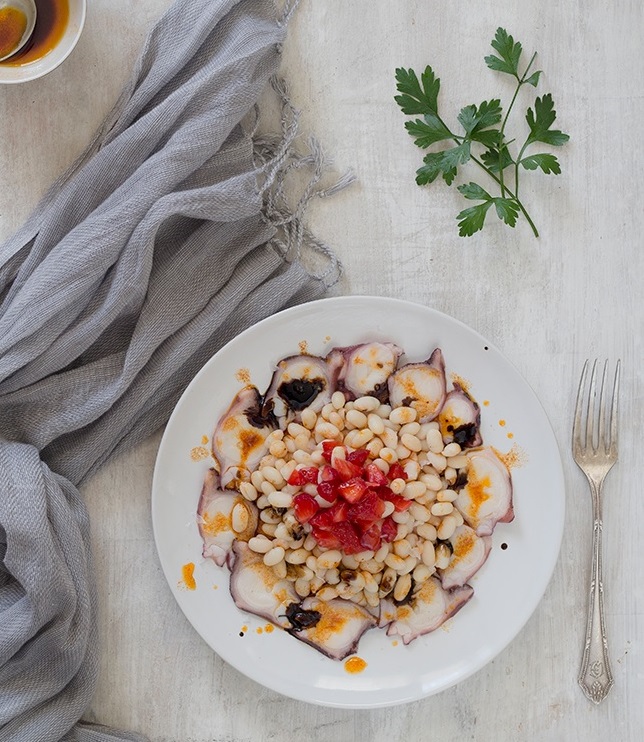 Recipe made by: migrandiversion.blogspot.com.es
INGREDIENTS for 3 ppl:
1 boiled octopus leg

250 g cooked white beans

12-15 strawberries

sweet paprika from La Vera: Las Hermanas

extra virgin olive oil

Black truffle balsamic cream: Espora Gourmet

Salt
METHOD
If you are using canned beans, rinse them under the tap. I have bought them at my groceries, so I didn't have to clean them.
Cut the octopus in thin slices and keep.
Clean the strawberries keeping the stem. Dry well and cut in small pieces.
Put the beans and the chopped strawberries in the middle of the plate, and put the slices of octopus around them. Make a dressing with the extra virgin olive oil, a teaspoon of sweet paprika and some drops of Espora Gourmet's black truffle balsamic cream
22 de june de 2017