Salmon tartar with preserved lemon and Black Truffle Pearls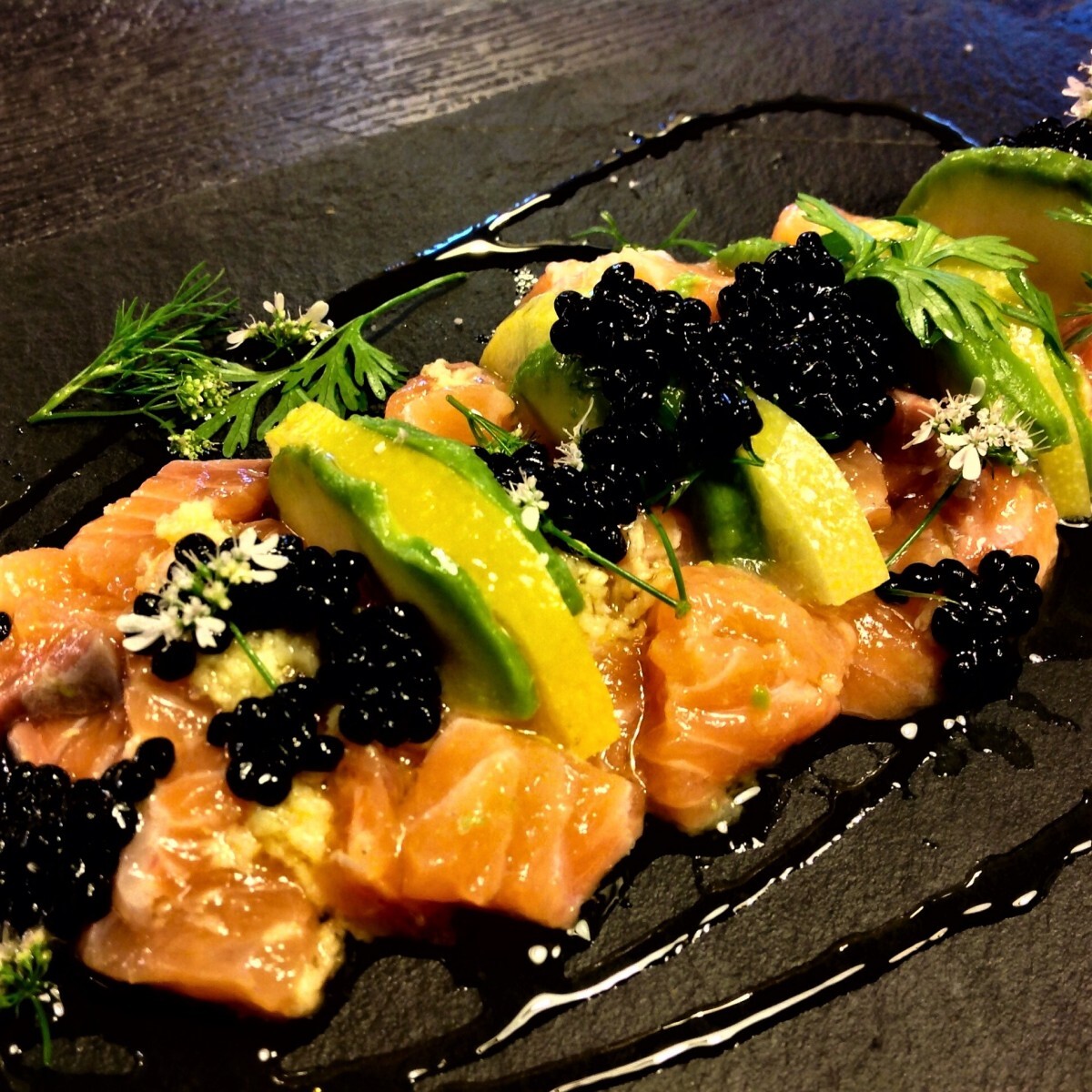 Ingredients:
· ½ k salmon
· ½ preserved lemon
· 1 avocado
· Extra virgin olive oil
· Salt
· Dill and coriander
· Lime juice
· Black Truffle pearls.
Method:
Skin the salmon and cut it in small dices. Put it in a tray with salt, dill, coriander and extra virgin olive oil. Cut the avocado and the preserved lemon in thin slices and alternate it with the salmon dices. Put into the fridge until served. Before serving, season it with lime juice, salt to taste and garnish it with the Black Truffle Pearls.