FRENCH TOASTS WITH CREAM AND SWEET BUTTER WITH TRUFFLE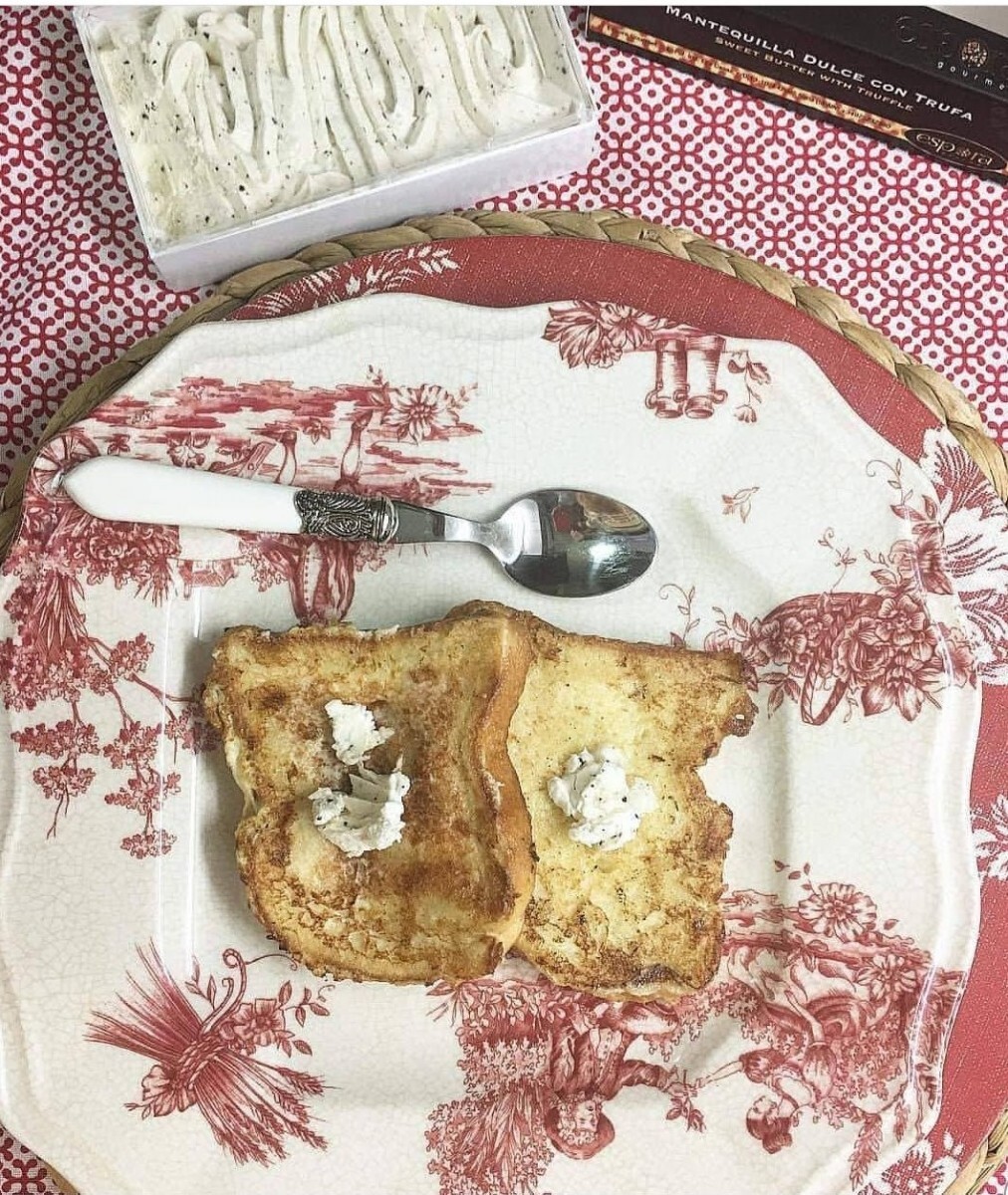 RECIPE: BLOG OF @martukareceta
Ingredients:
Brioche bread

200 ml cream

2 free range eggs

1 tablespoon of sugar

Butter to fry the toasts

Sweet butter with truffle from Espora Gourmet
Method:
Beat the eggs, the cream and the sugar at room temperature. Toast the brioche slices, so they can absorve more liquid.
Put the wet mixture on a plate and dip the toasts so they can soak.
Heat a pan, add a little butter, and cook the toast, a couple of minutes each side.
Serve topped with a spoonful of sweet butter with truffle.