Free-range eggs with Piedmont White Truffle (Tuber magnatum)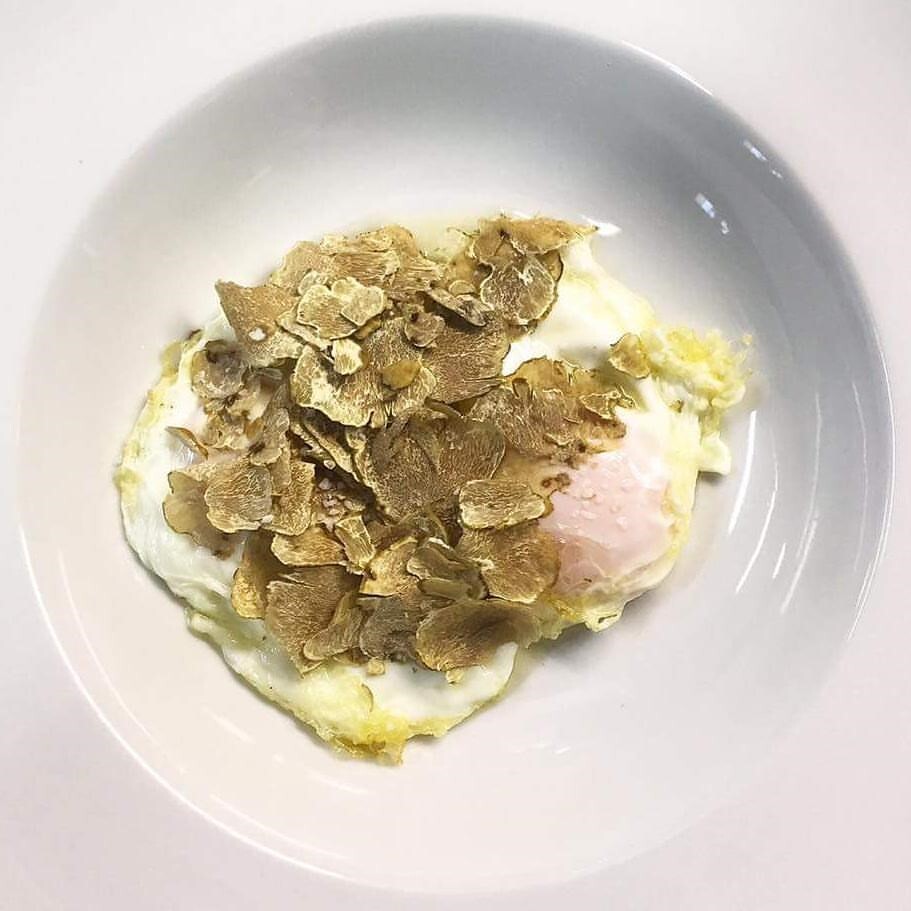 Ingredients:
2 free-range eggs

1 white truffle

4 tablespoons of olive oil

Salt to taste

Method:
Fry the eggs in the olive oil. Season with salt and shave some truffle with your mandolin.
You can use any other kind of fresh truffle, like Tuber melanosporum, and with our Black Truffle Pearls.